Live your dream with Disney essentials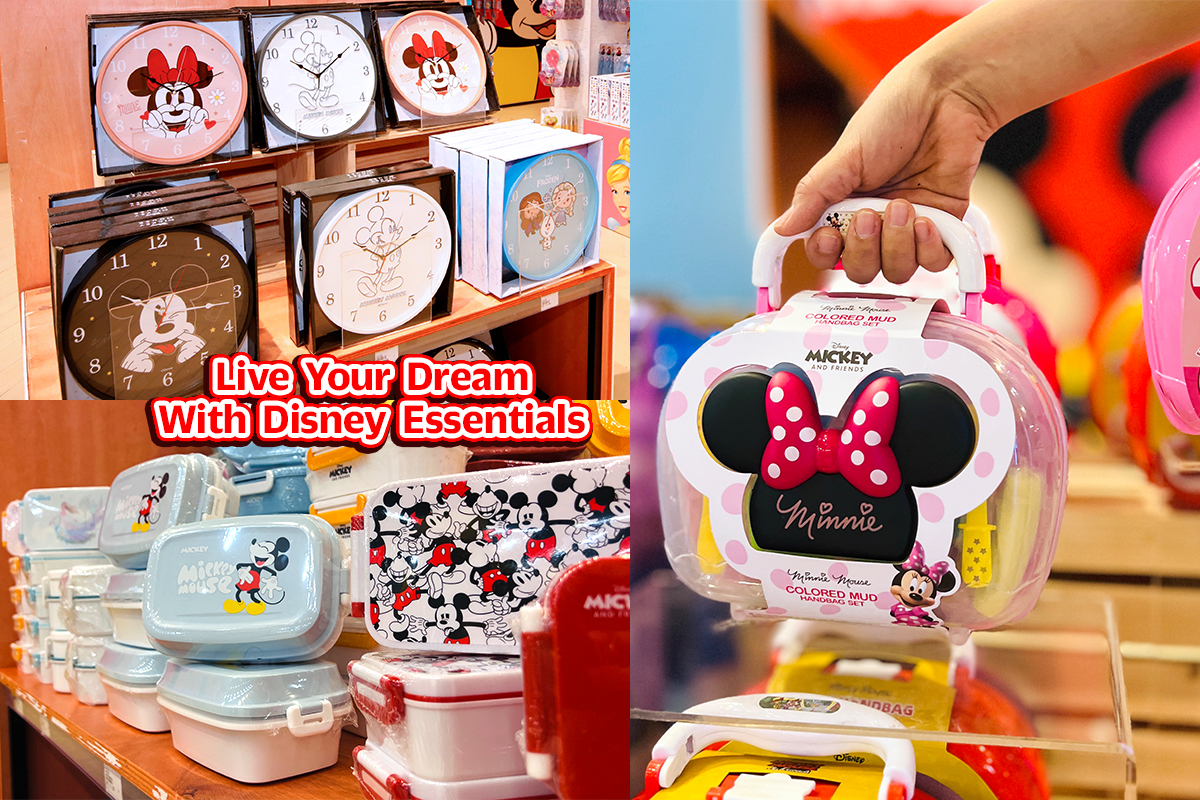 Going down memory lane, I think we all can agree that there are invisible connections among our generation because of the love shared for Disney. Our generation continues to bond over Disney as these films are reminders of the child we all have within. This time around, Disney is coming to MR.DIY, "Where Dreams Come True".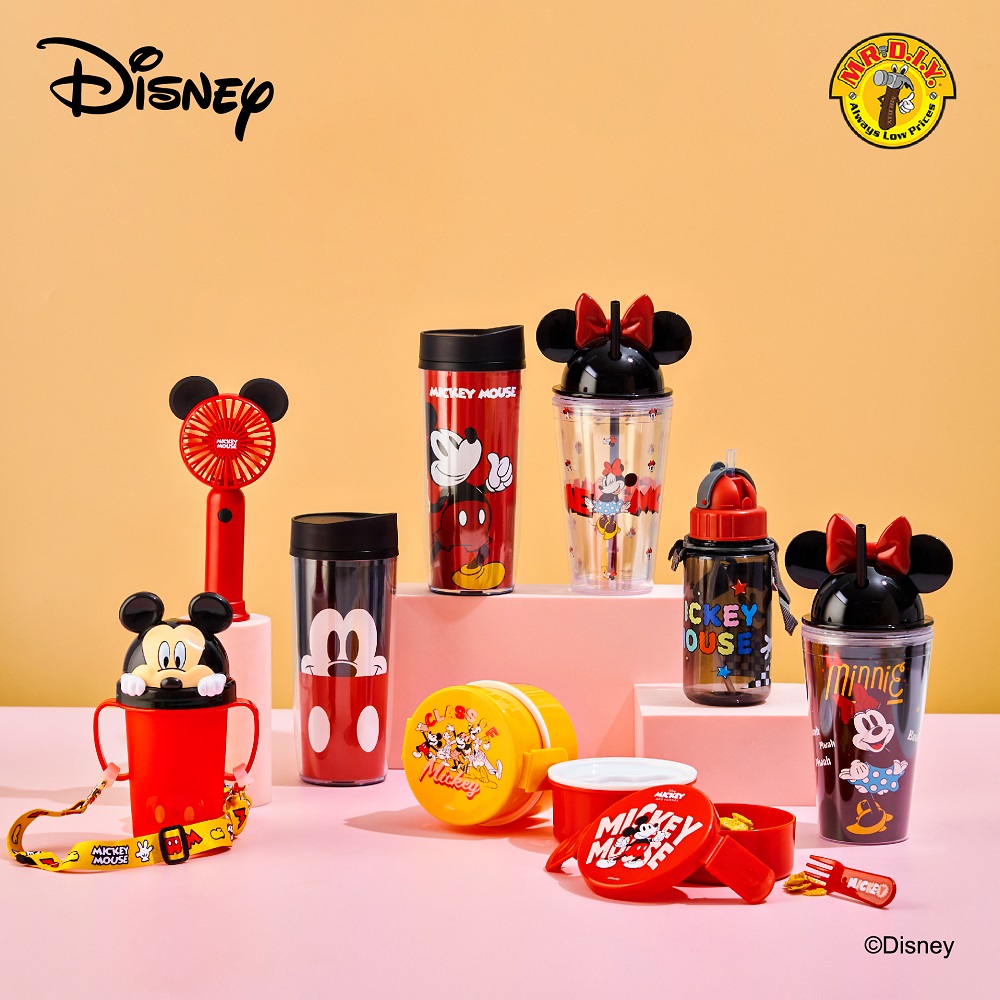 Mickey Food Storage and Drinkware
8976554 - 6559, 8976561 - 6567, 8976712 - 6720 -
RM8.90 - RM28.90
What kind of kitchenware should you bring along? Well we'll tell you exactly. Gear up and be ready for the day with a full set of Mickey Mouse Kitchenware! Pack a hearty food for the tummy and stay hydrated always. Be sure to beat the heat with "we've got ears, say cheers" hand fan.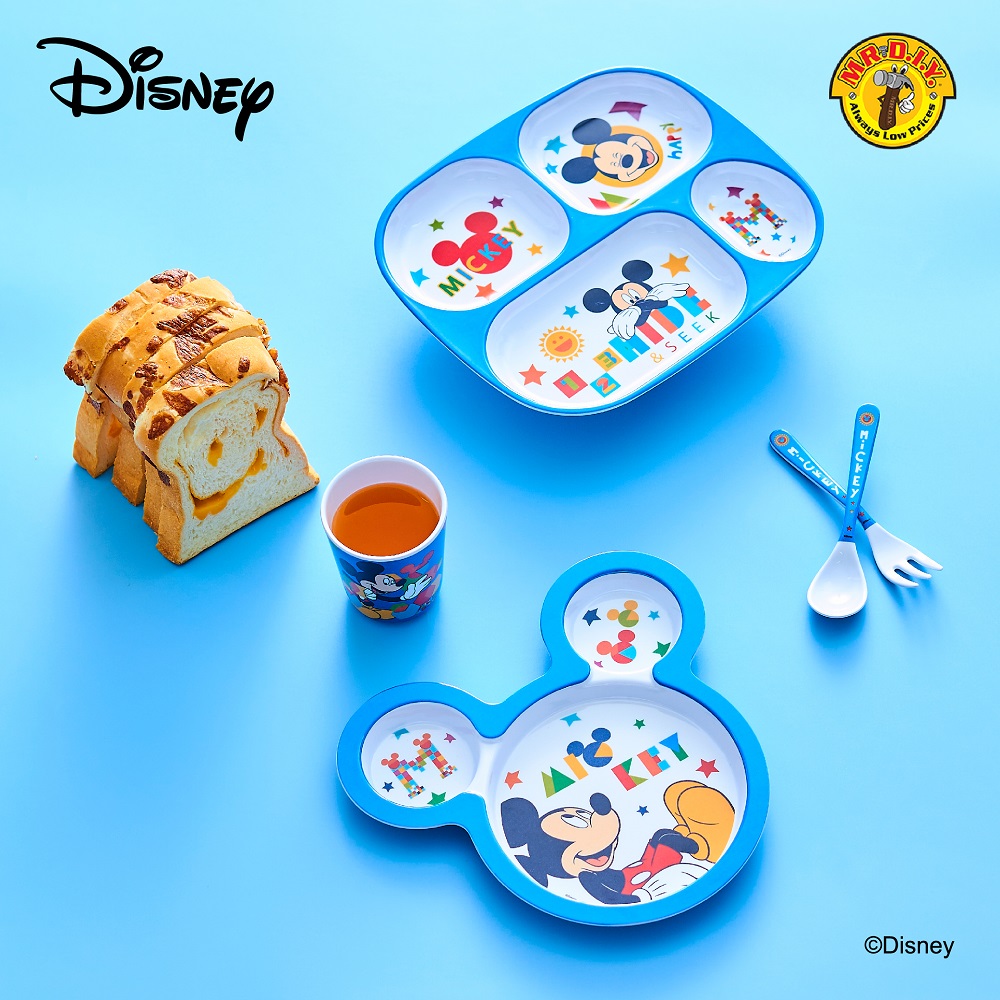 Kitchenware
8802736 & 8820744 -
RM3.70 - RM11.90


Every bite tastes even more delicious when everyone's childhood memories are imprinted on your kitchenware. Get this full set of Mickey Mouse kitchenware from MR.DIY now! And don't forget to mention that Frozen kitchenware is also available.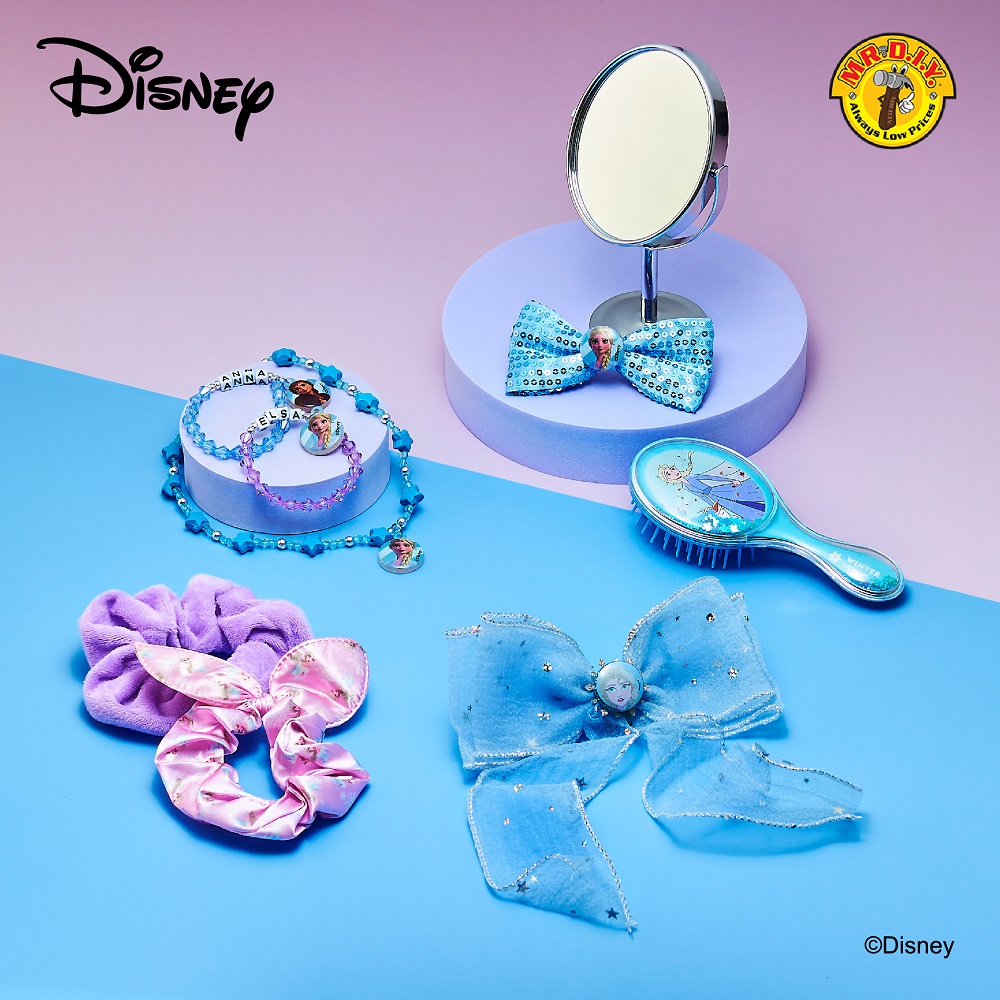 Frozen Hair Brush
9059258 - RM8.90

Frozen Ribbon Hair Clip
9059255 - 9258 - RM8.90 - RM10.90

Imagine having "princess-like hair" - voluminous, fluffy, swirly, and flowy. Wow, what a dream! Love and great hair are all you need to be a princess. Wear some pretty ribbon and jewelry set as a cherry on top. Play dress up with these sets and cherish the moment as if you are the main character.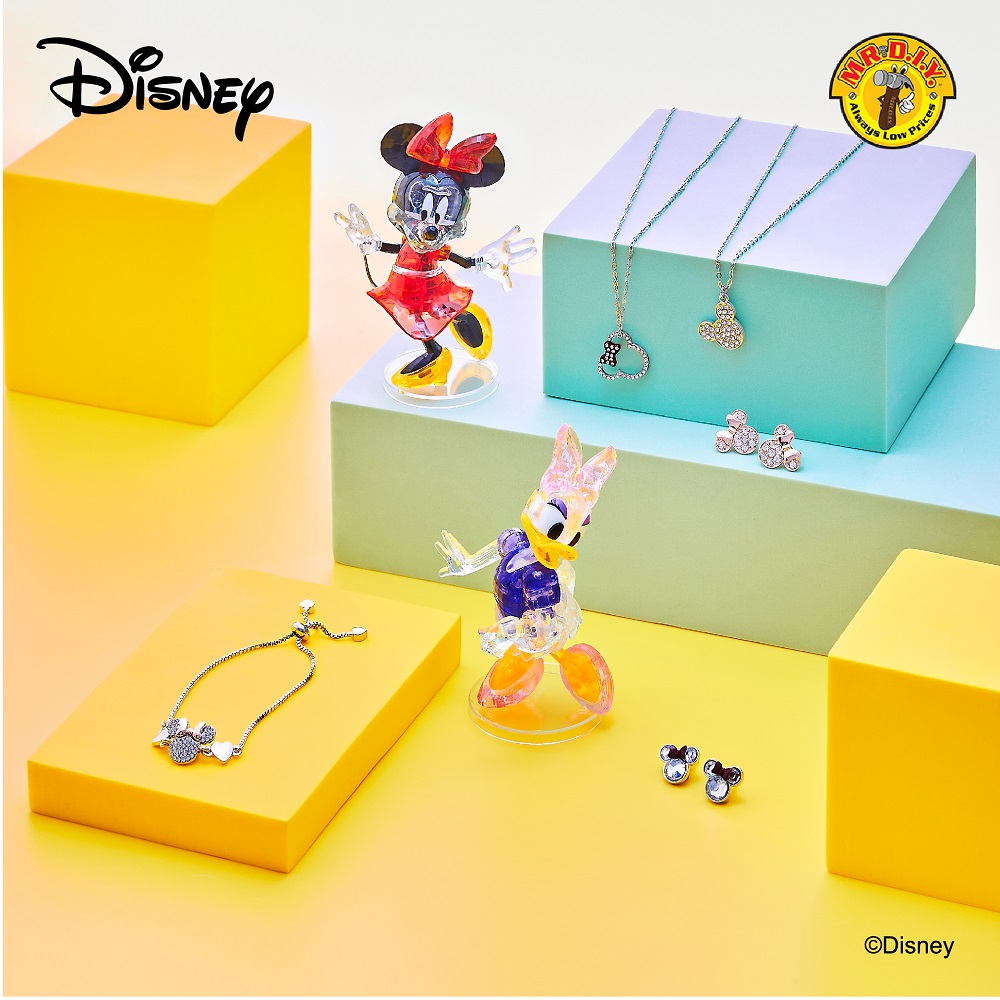 Jewelry
9059187 - 189, 9059191 - 193, 9059197 - 200, 9059202 - 203 - RM5.90 - RM18.90

Disney Crystal Blocks
8961753 - 758 - RM45.00

A girl can never have enough jewelry. Complete your look with these minimalist Disney jewelries like the icing on the cake. Pair and wear it in sets - necklace, bracelet and earring! And don't forget to leave a little sparkle wherever you go with Disney jewelry. Oh and did you see the crystal blocks? Yep it's time for you to start a new hobby collecting figures. Let's first start with Disney crystal blocks, shall we?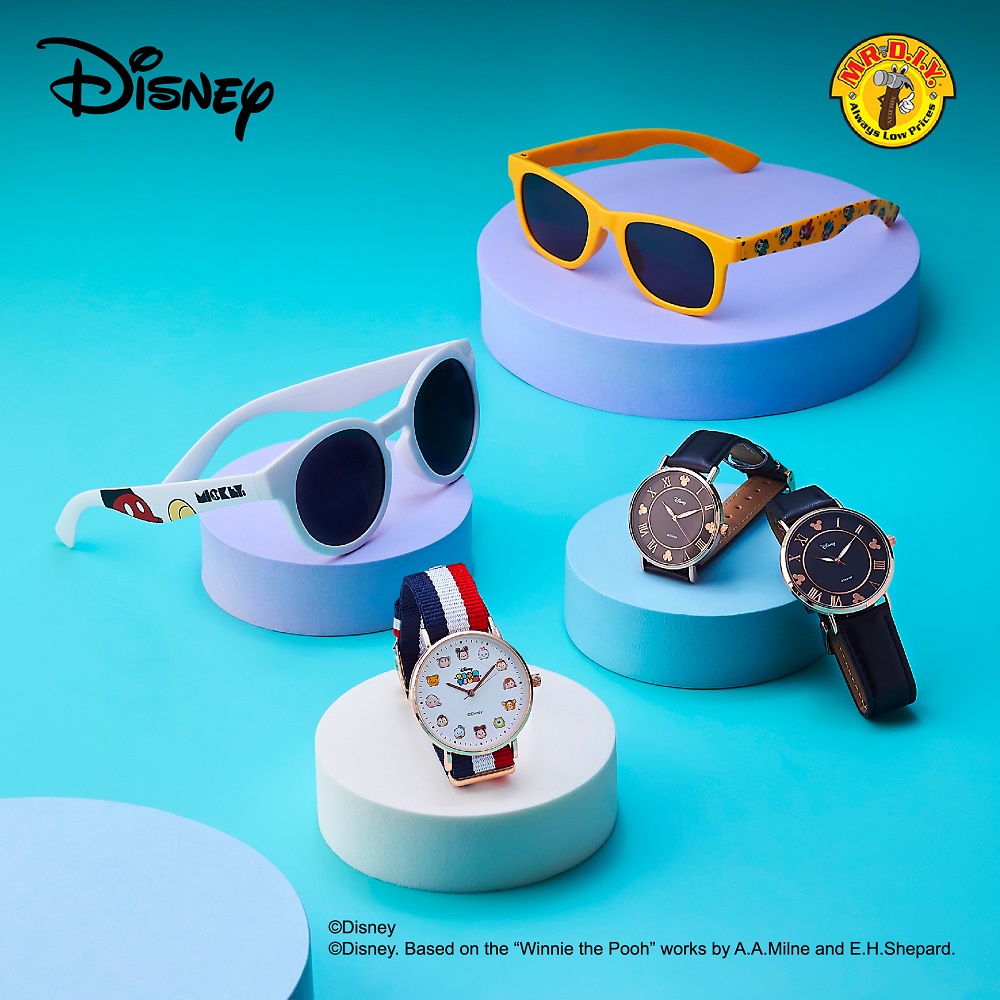 Sunglasses
9059249 - 254 - RM5.90 - RM6.90

Have you heard "life is better when you're wearing sunglasses"? Well, guess it will get even better when it is Disney sunglasses. Protect your eyes with style - feel good, look good. Wait, don't forget to pair it together with the watches. Secure the classic and casual look with these two now!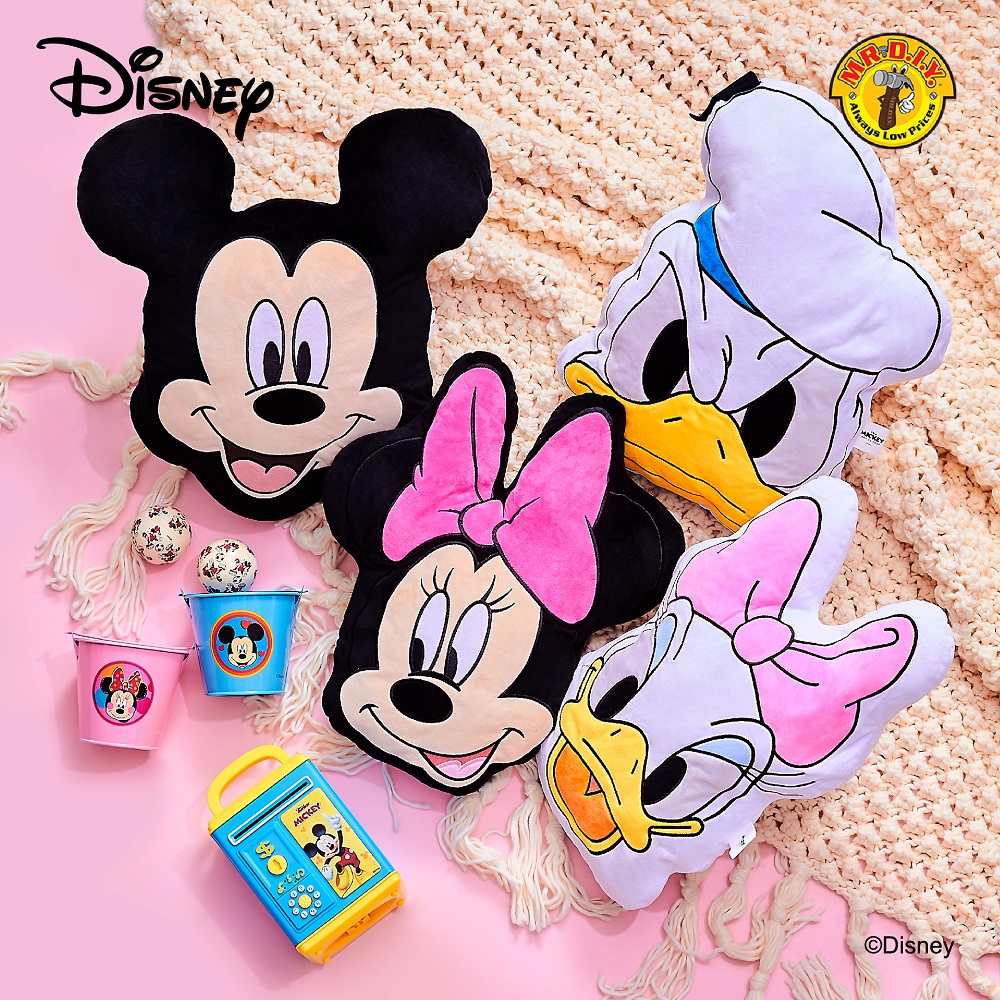 Metal Pail
9077904 - 906 - RM6.50 - RM8.90

Savings Box with Music
8961853 - 854 - RM35.00

Pillow (45cm)
8961827 - 831 - RM33.00 - RM39.00

Kids should be taught on how to save money from their developing stage. The earlier kids and teens start saving, the more likely it will become a habit. Parents can start by providing them a savings box that comes with music to get their interest. Another alternative is to start simple with a metal pail to store the coins. Play with these two around. Do you know what's next? Sink into these pillows and see as much of the world as you can.