MR.DIY's Art Competition returns with intriguing theme
Call for entries now open, says retailer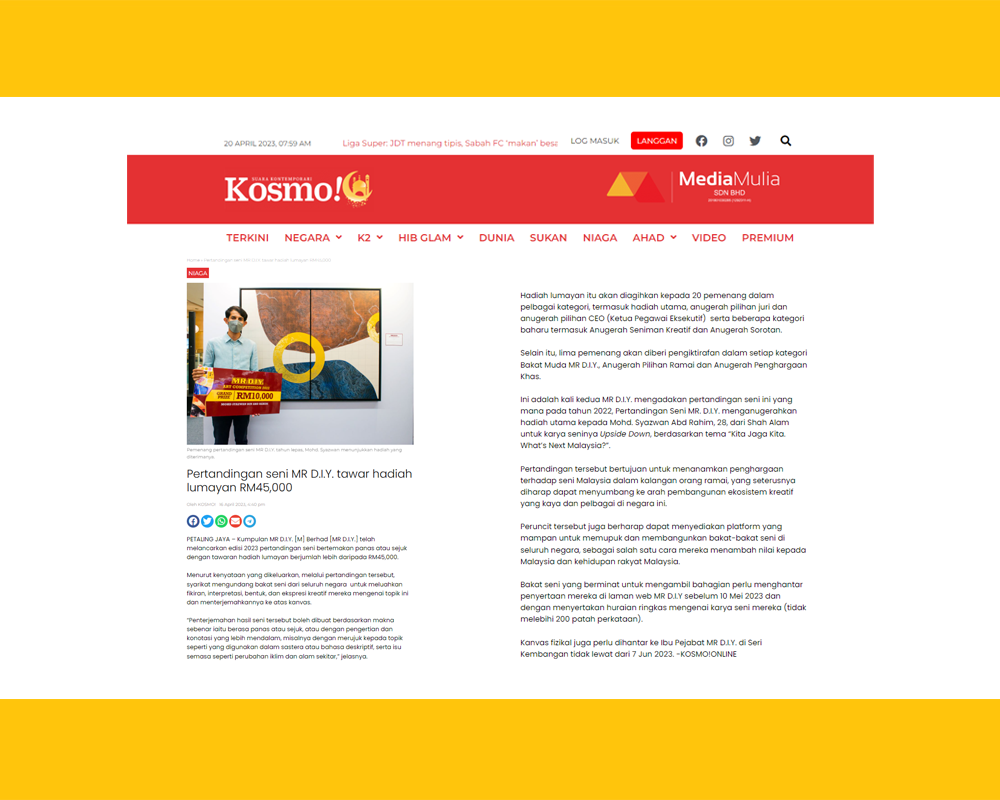 KUALA LUMPUR, 14 APRIL 2023 — MR.DIY Group [M] Berhad [MR.DIY] today launched the 2023 edition of its art competition, this time with the intriguing theme, "Hot or Cold".

The nation's favourite home improvement retailer is inviting Malaysian artists to evoke and represent their thoughts, interpretations, forms, and creative expressions on the topic, translating them onto canvas. Depictions can be both literal i.e. feeling hot or cold or taken with deeper meaning and connotations, for example with reference to the topic as used in literature or descriptive language, as well as current issues such as climate change and the environment.

The competition this year offers lucrative cash prizes of more than RM45,000 to 20 winners in various categories, including the Grand Prize, the Judges' Pick Award, and the CEO's Choice Award, plus several new categories including the Creative Artist Award, and the Spotlight Award. Additionally, five recipients will be recognised in each of the following categories - MR.DIY Young Talent, the People's Choice Award, and the Special Mention Award.

This is the second time MR.DIY is organising this art competition. In 2022, the MR.DIY Art competition awarded Mohd Syazwan Bin Abd Rahim, 28, from Shah Alam the Grand Prize for his artwork 'Upside Down', based on the 2022 theme - "Kita Jaga Kita. What's Next Malaysia?".

MR.DIY launched the competition in 2022 with the aim of cultivating an appreciation for Malaysian art amongst the wider public, which it hoped in turn would promote a rich and diverse creative ecosystem in the country. The retailer also hopes to provide a sustainable platform for art talents nationwide to be nurtured and grown, as one of the many ways it seeks to add value to Malaysia and the lives of Malaysians.

Interested artists must submit their entries on the MR.DIY website: https://www.mrdiy.com/mrdiy-art-competition-2023 before 10 May 2023, and include a short statement (no more than 200 words) to describe their artwork. Physical canvases must be submitted to the MR.DIY Headquarters in Seri Kembangan no later than 7 June 2023.

For more information on MR.DIY and the annual art competition, visit its website, mrdiy.com, and social media, Facebook, and Instagram.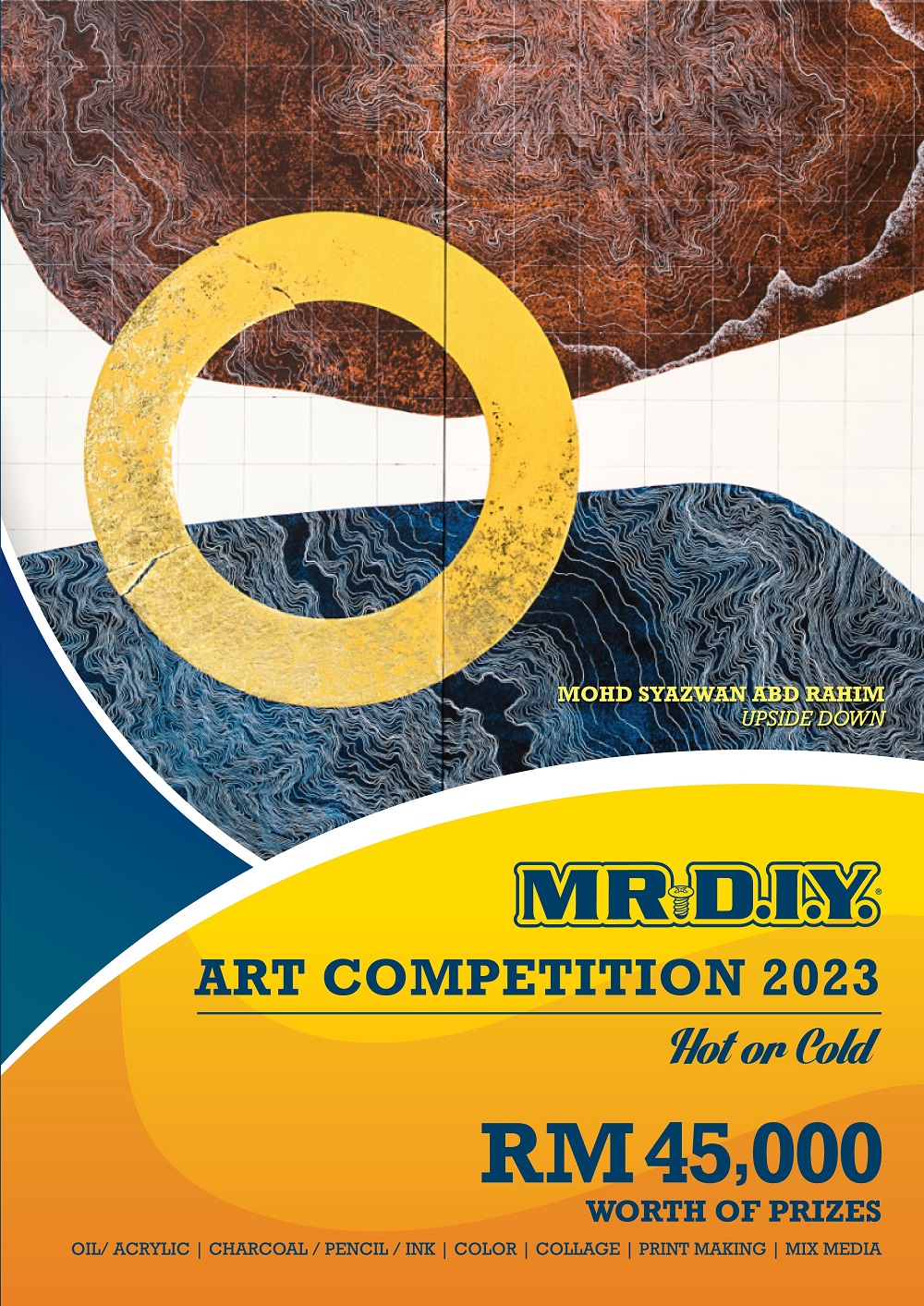 MR.DIY Art Competition returns! Call for entries is now open with 'Hot or Cold' as this year's theme.





'Upside Down', the art work by Mohd Syazwan Bin Abd Rahim, winner of MR.DIY Art Competition 2022.