Ready, Set, Succeed: Back to School Shopping Made Easy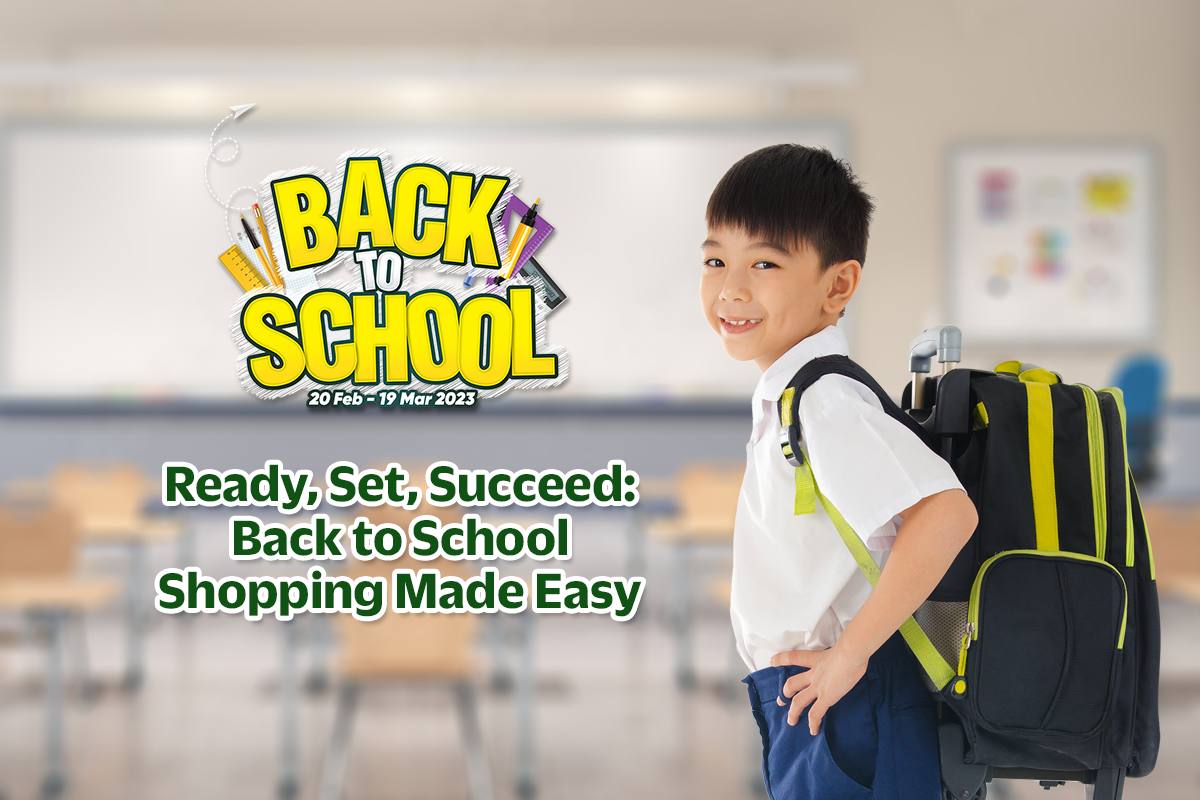 It's time to get ready to go back to school! There are some back-to-school items any kid absolutely needs to have to start their new academic year. Check out these items to help your kids get ready for the first day of school: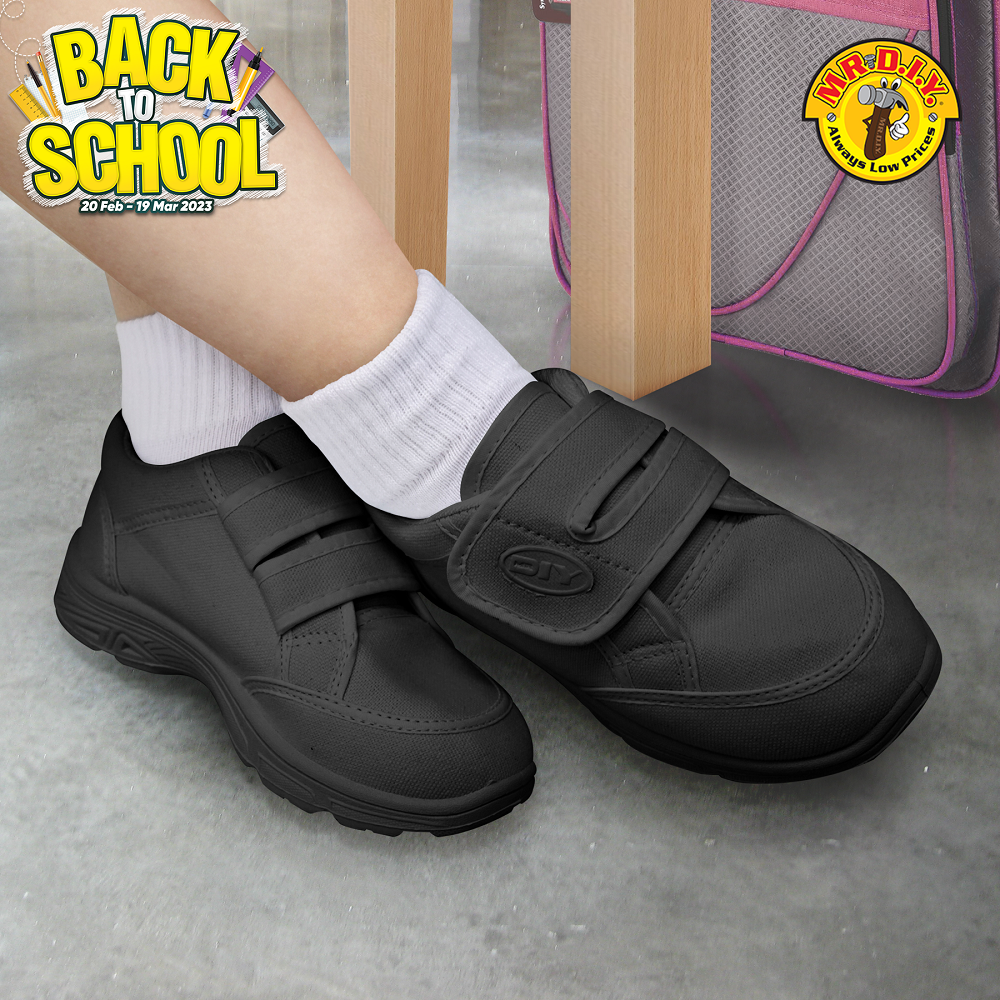 MR.DIY Black School Shoes
8950625 -
RM15.90
RM10.90
Put your best foot forward! Start the new academic year with a pair of new school shoes. Your kids spend long hours a day in school wearing shoes. So it's important to make sure their shoes are good fit and comfortable. Get affordable school shoes at MR.DIY now that fit your kid's feet.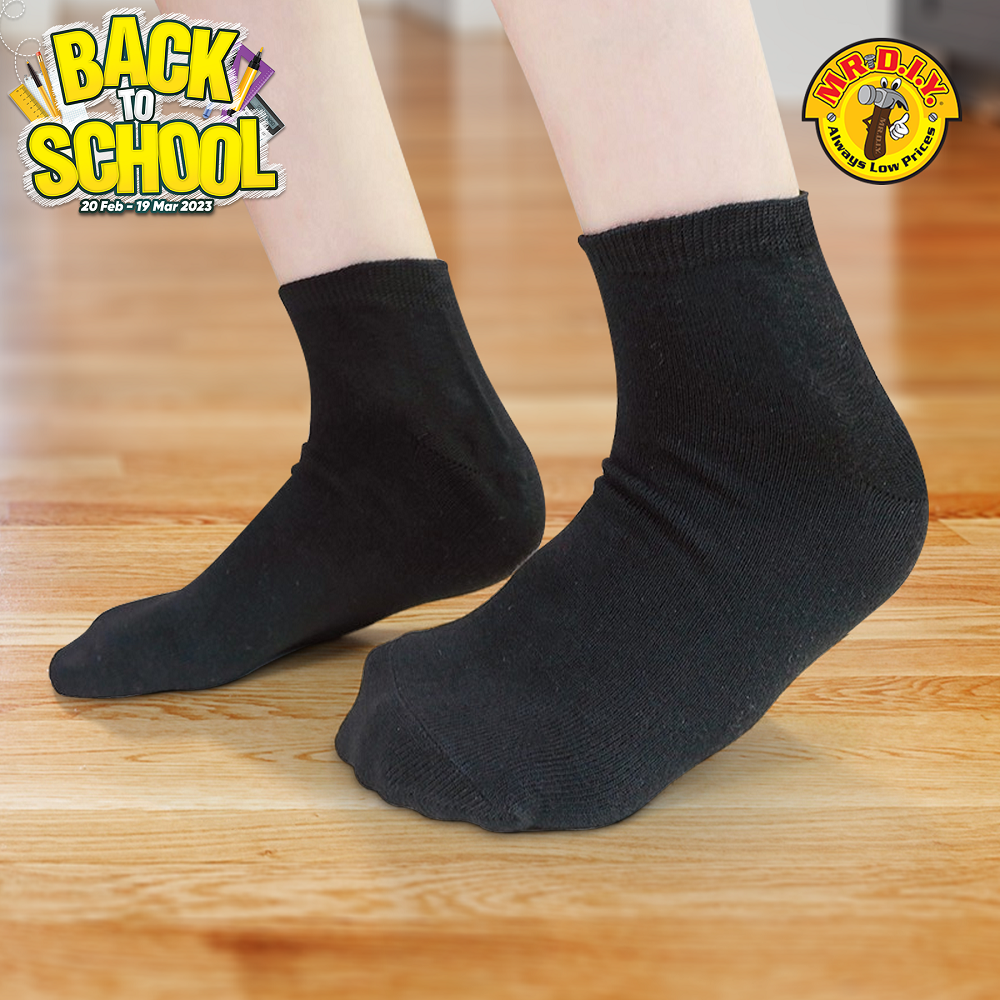 Black Student Socks
9036541 -
RM2.90-RM3.10
RM2.10


School socks are also an essential part of school uniforms. Get a few pairs of brand new socks depending on your laundry routine.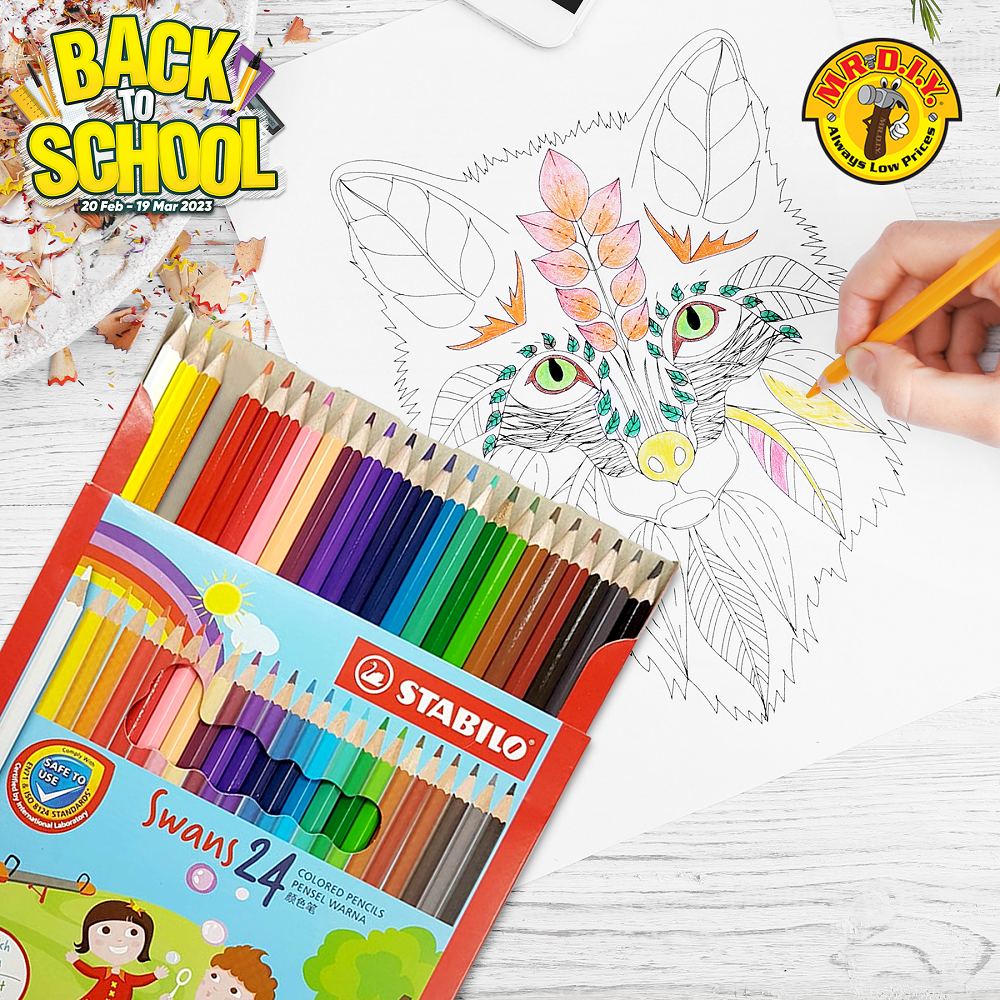 STABILO Swans Colour Pencil (24's)
9750521 - RM10.90 (WM)/ RM11.50 (EM) RM8.30

Just like pens and pencils, your kids will also need some other stationery for their art and craft classes. STABILO Swans colour pencil consists of more than just 12 basic colours to boost their inner artistic abilities.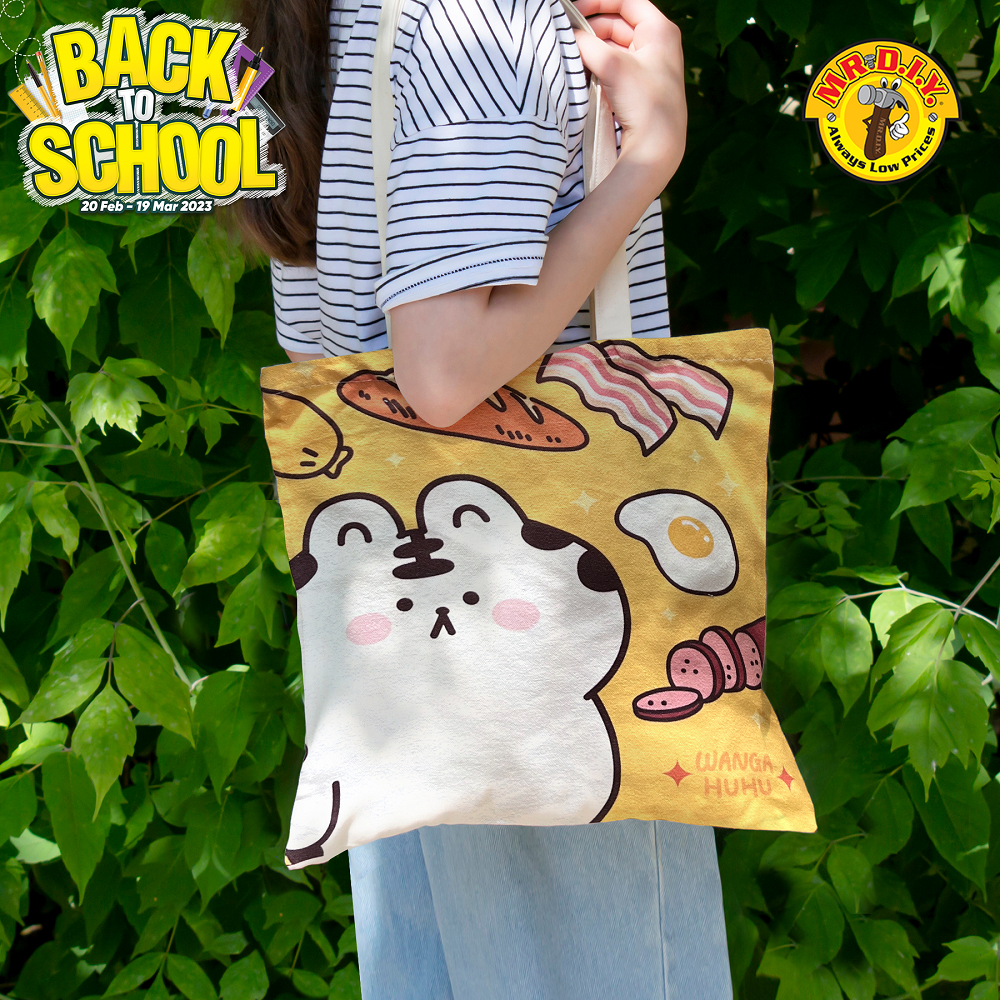 Tote Bag
9038461 - RM8.90 RM6.90

Your kids will definitely need a bag for their books and stationery. But isn't it too heavy if they put everything in just one bag? Let's get a tote bag to go with their backpack to distribute the load on their bag. They can use this tote bag for shopping too!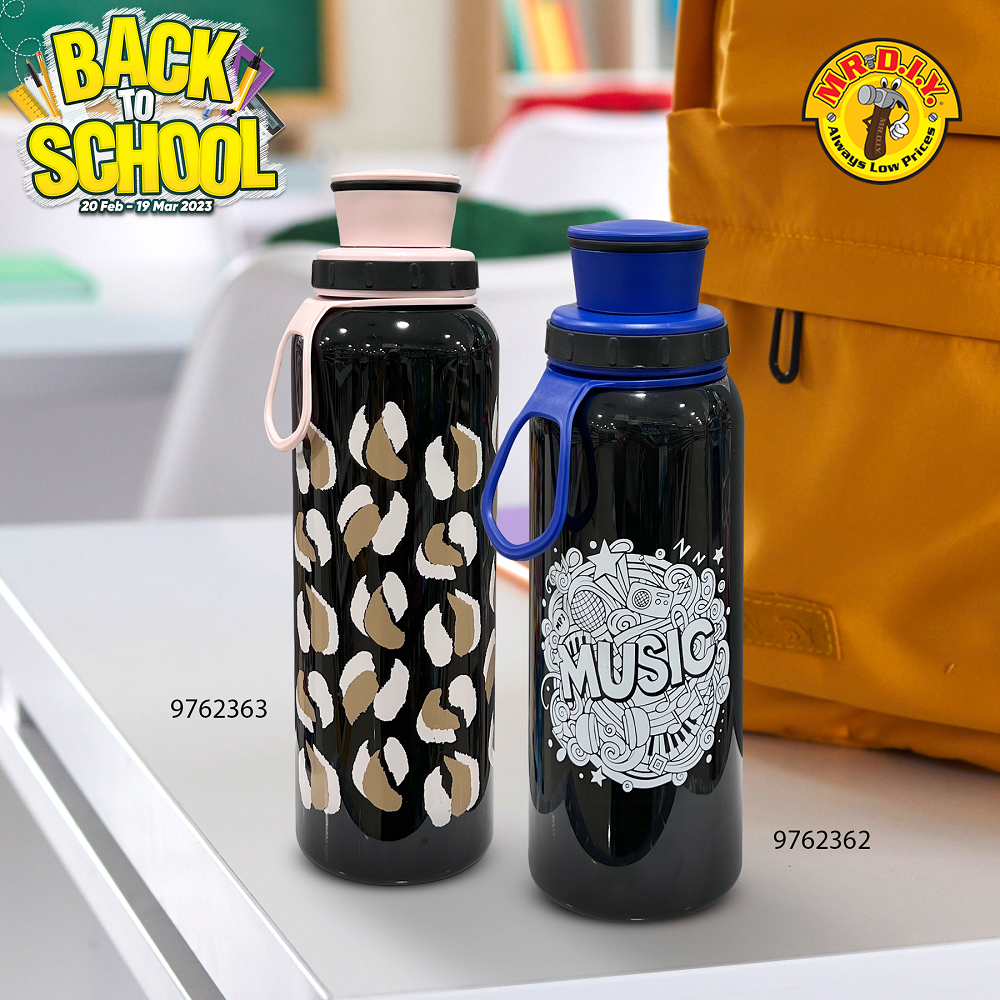 Botella Direct Cap Bottle
9762362-2363 - RM16.90-RM19.90 RM11.90 (1L)/ RM14.50 (1.5L)

Keep your kids hydrated all day in school. Water is important for school students especially during or after any school activities. Your kids may not have time to go and buy water during class hours. So, they should bring sufficient water with a big water bottle to school to get them through the day.