Zoo Melaka benefits from #DIY4Zoo initiative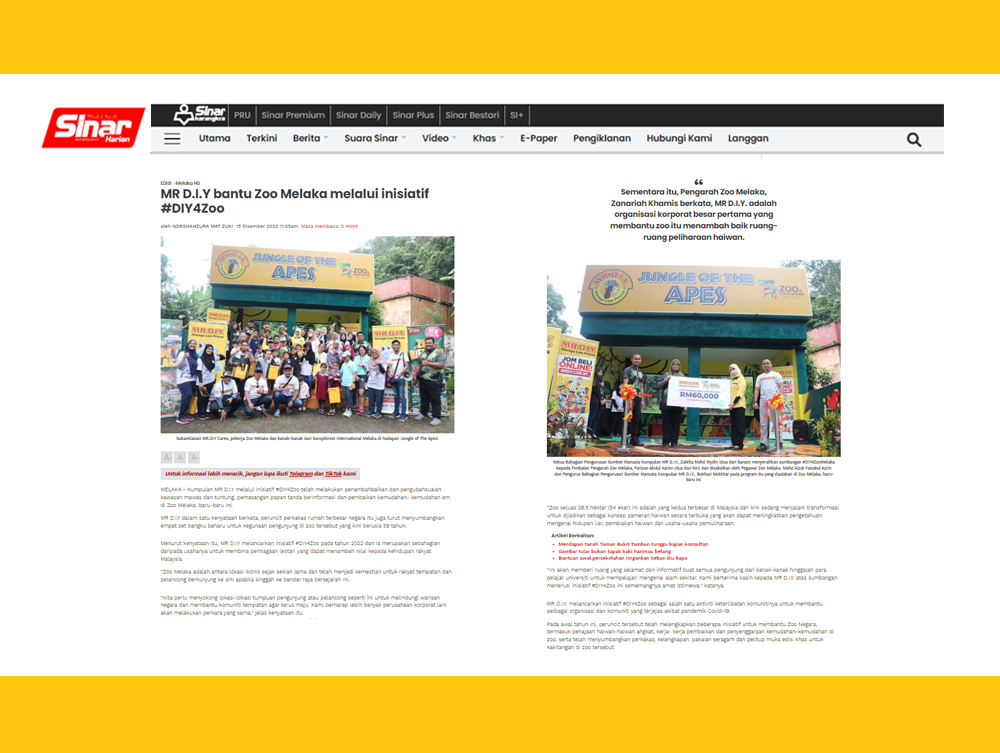 Zoo Melaka benefits from #DIY4Zoo initiative


MELAKA, 12 December 2022 —

The 59-year old Zoo Melaka has received a much-needed uplift, thanks to MR D.I.Y Group [M] Berhad [MR.DIY], Malaysia's largest home improvement retailer.


The improvements undertaken by MR.DIY include the refurbishment of the ape and terrapin compounds, the installation of informational signage, and upgrade of some of the general facilities. The retailer also contributed four sets of new benches for the use of visitors.


Commenting on the effort, a spokesperson from MR.DIY said, "We are a Malaysian business with a nationwide

presence, and we believe in promoting a deep appreciation for our nation's rich diversity, which is why we launched our #DIY4Zoo initiative in 2022. It is very much a part of our efforts to build a sustainable business that adds value to the lives of Malaysians.


"Zoo Melaka is a long-established, iconic landmark, and a must-visit for locals and tourists alike when they come to this historic town. It is important that we support tourist hotspots such as this, to protect our heritage and to help local communities thrive. We hope many other businesses will come forward to do the same," said the spokesperson.


Zoo Melaka Director, Zanariah Khamis,

said, "

MR.DIY

is the first major corporate organisation to help us with the refurbishment of the animal compounds, and we hope will set an example for many more to do so. Our 54-acre zoo is the second largest in Malaysia, and is currently being transformed into an open concept animal exhibit, which will enhance wildlife education, animal breeding and conservation efforts. This in turn will provide people of all ages, from young children through to university students and the elderly, a safe and informative space to learn about what nature has to offer. We thank MR.DIY for their generous contribution - the #DIY4Zoo initiative is indeed a very special one."


MR.DIY launched the #DIY4Zoo initiative as one of its many community outreach activities to help organisations and communities affected by the COVID-19 pandemic. Earlier this year, the retailer completed a few initiatives in an effort to help Zoo Negara, which included animal adoption, improving and upkeeping the zoo facilities, and contributing hardware tools, equipment, and uniforms for the zoo's employees.

MR.DIY's many efforts in sustainability have not gone unnoticed. In December 2021, MR.DIY was admitted to the globally renowned FTSE4Good Index 2021, a reflection of the home improvement retailer's efforts to continuously make a positive impact on the communities in which they operate. Recently, the retailer was awarded Best Newcomer in the Equities Category at the inaugural Edge ESG Awards 2022, the retailer's first award in the area of environment, social and governance practices [ESG].

For more information on MR.DIY, visit its website, www.mrdiy.com, and social media, Facebook, and Instagram

.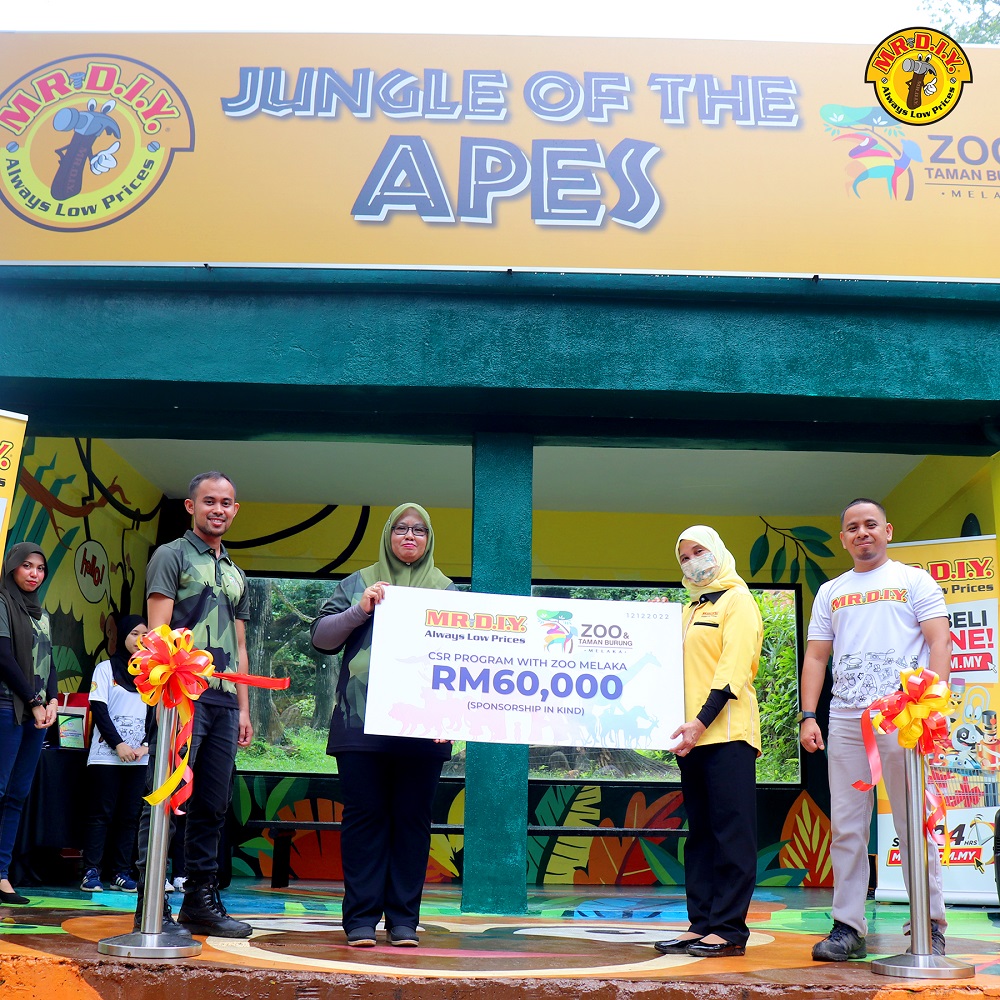 From left - Zoo Melaka Officer Mohd Aizat Bin Faizatul Azrin, Zoo Melaka Deputy Director Farizan Binti Abdul Karim, MR D.I.Y. Group Head of Human Resources Management, Zaleha Mohd Mydin, and MR D.I.Y. Group Human Resources Management Manager, Bukhari Mokhtar during the handover of the #DIY4ZooMelaka contribution.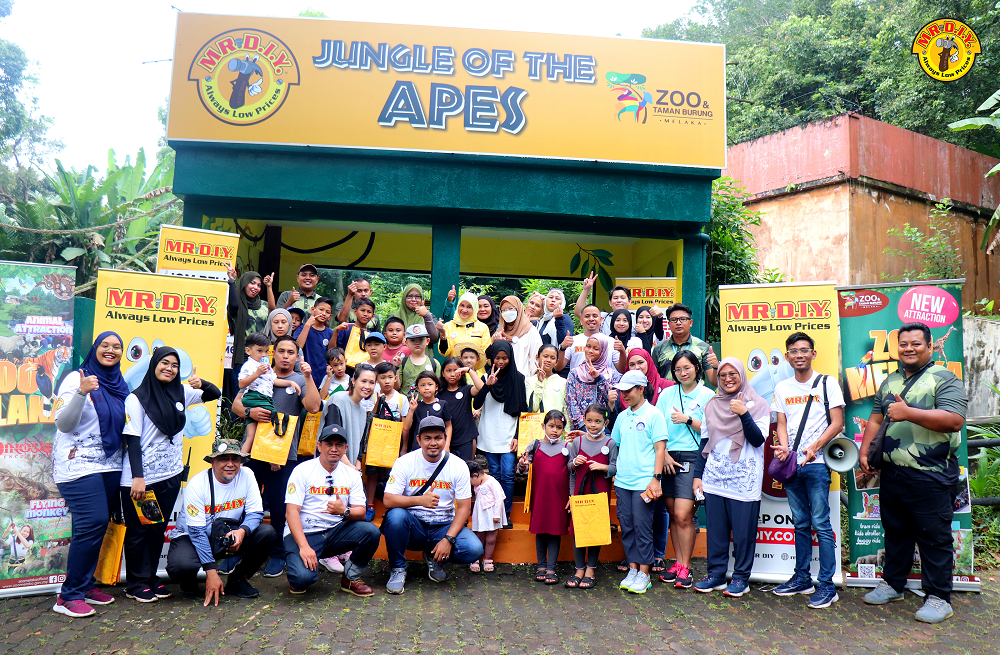 MR.DIY Cares Volunteers, Zoo Melaka employees, and children from Soroptimist International Melaka in front of the 'Jungle of The Apes'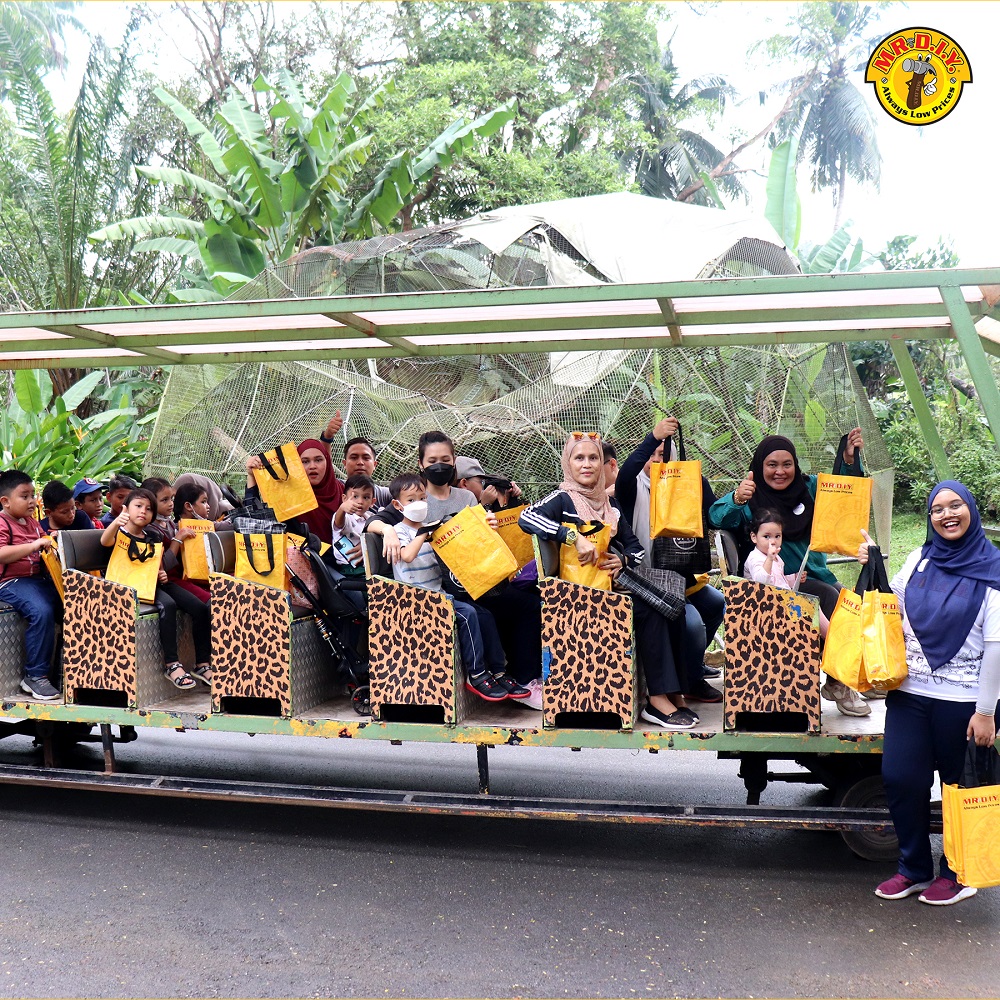 The children of Soroptimist International Melaka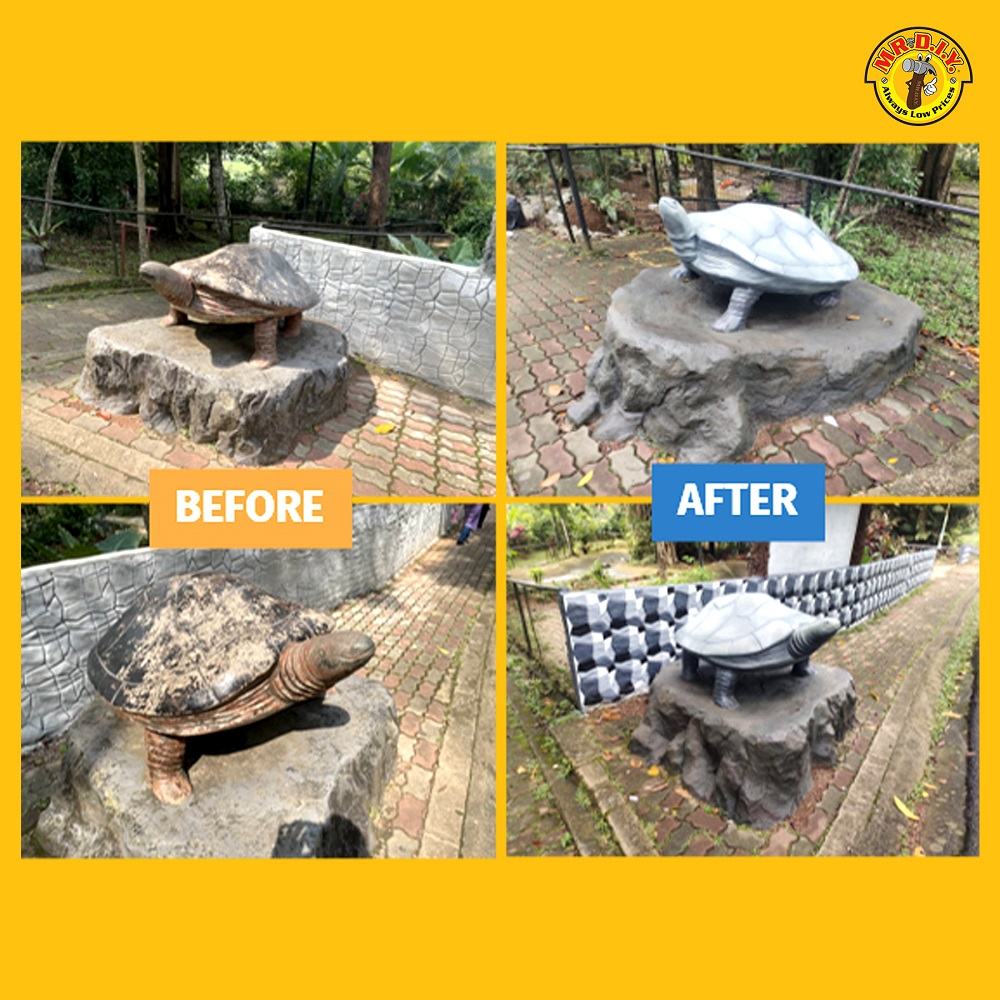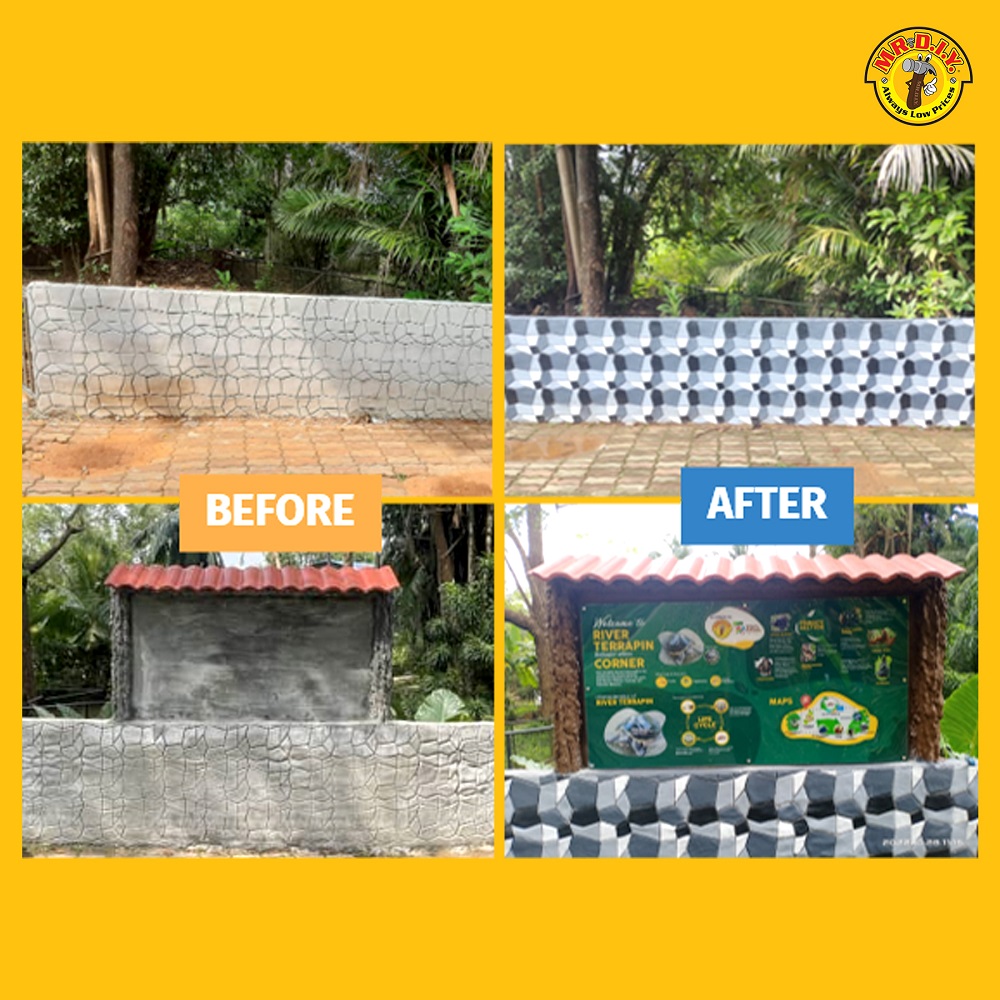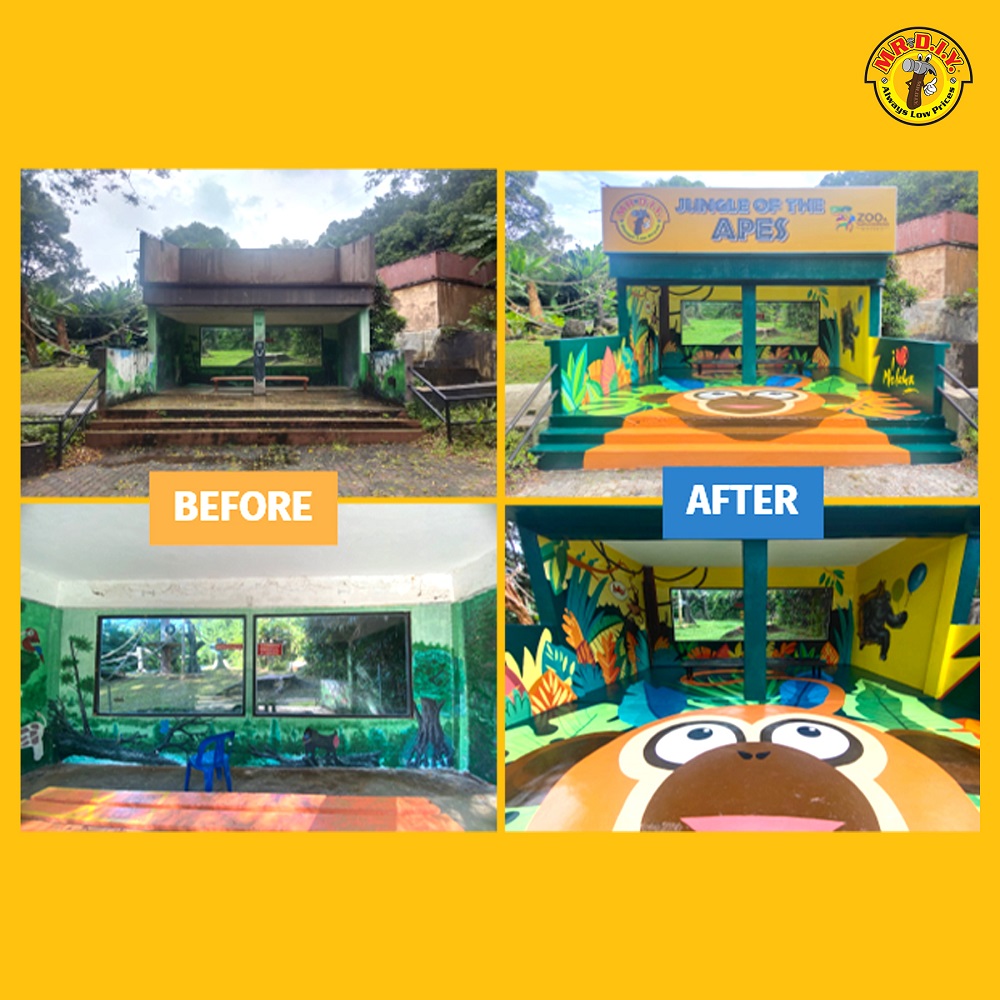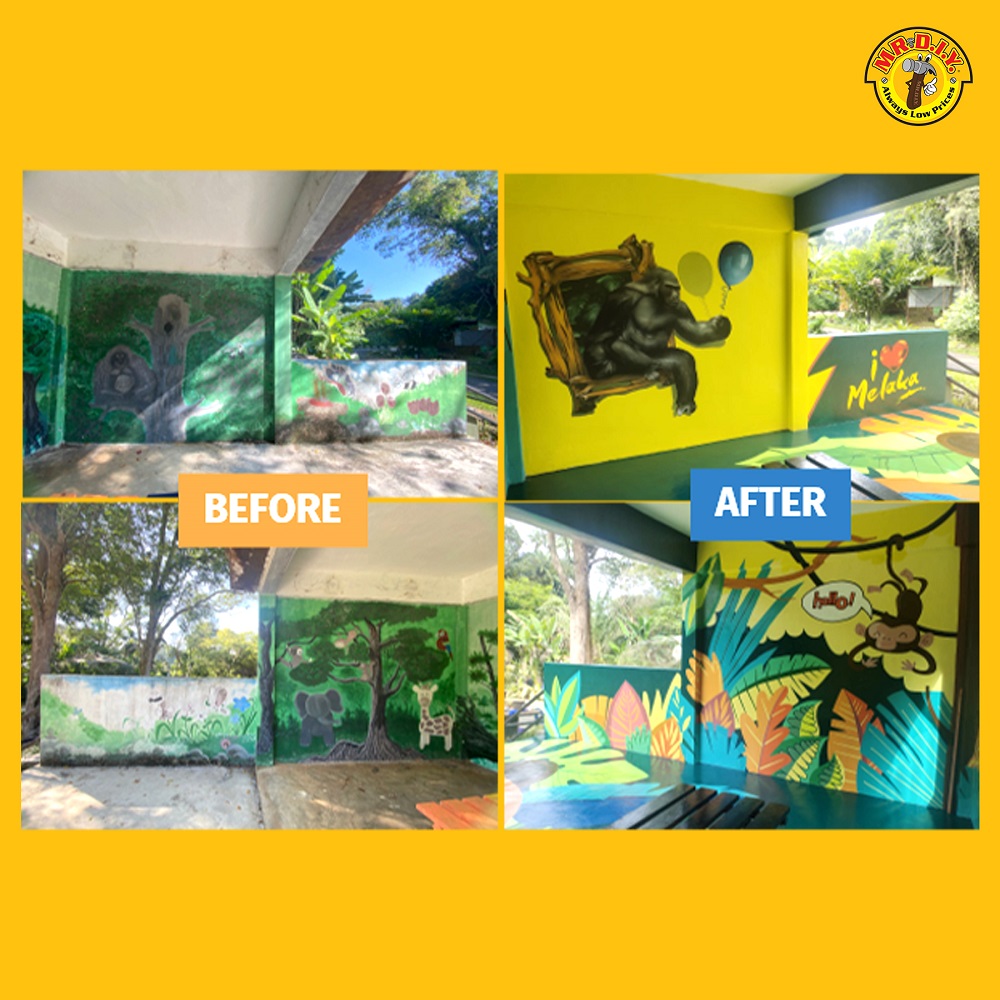 The newly revamped Apes and Terrapin areas in Zoo Melaka